The Mission of Ozark Baptist Church:
Because of Jesus Christ's love for us we strive to know, live, and teach God's Word.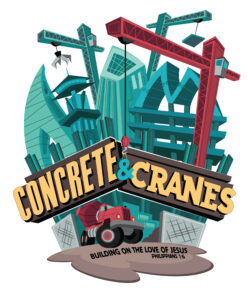 Registration is open for VBS 2021.
Join us at Concrete & Cranes™ for a day of discovering how Jesus' love provides a foundation that will last. Kids will go to High Steel Worship Rally, and gather at Blueprint Bible Study where they will be equipped to dig deep into God's Word. Kids will learn to be wise builders who continue in what they've learned and firmly believe as they discover that He who began a good work in them will be faithful to carry it on to completion. There will be crafts, fun games, tasty snacks, cool songs, and more!!
VBS 2021 will be on June 12, 2021 9am to 4pm at the park by the city pool.
Click here for registration!
Go to your app store and download the Sharefaith app. Once the app is downloaded, open it and search for "OBC Houston, MO"

COPYRIGHT NOTICE
The information on this site is the property of Ozark Baptist Church. No broadcasting or duplication of any sermons is allowed without permission from Ozark Baptist Church.